Can you imagine starting your day without a cup or more of coffee (or tea)? Honestly, I can't either! It does not matter whether you are at your home or away while traveling, coffee makes my day awesome and fresh.
If you are at home you can quickly make a coffee using the best coffee makers within minutes. But when you are traveling you need travel coffee mugs. There are lots of themes available in the market but we will tell you which is the best of best travel coffee mugs that you can get this year.
List of Best Travel Coffee Mugs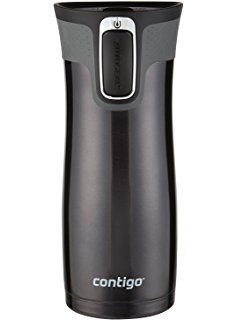 Contigo autoseal west is the best coffee mug for traveling because it is one of the most affordable yet quality coffee mug. It can keep your coffee warm for a long time.
It is available in three sizes 16oz, 20oz and 24oz. You can choose the one as per your requirement.The lid of the mug is sealed using autoseal technology that is said to be leak and spill proof.
It can keep drinks hot up to nearly 5 hours and cold up to 12 hours.
The lid of the mug is sealed using autoseal technology that is said to be leak and spill proof. It can keep drinks hot up to nearly 5 hours and cold up to 12 hours.
You can easily use it with one hand due to its slim design and the button that can open the lid with a touch. Personally, I love this product but you guys let me know what you think about this travel coffee mug.
It is 100% BPA-free and can fit almost any car cup holders. As mentioned on their product page they are very sure about the quality of their product and are providing a limited lifetime guarantee on Contigo AUTOSEAL West Loop Vaccum Insulated Stainless Steel Travel Mug.
What more assurance do you need from a coffee mug?
PS: It is available in more than 15 different colors.
Pros
Autoseal Technology.
Durable
Various Colors and Sizes.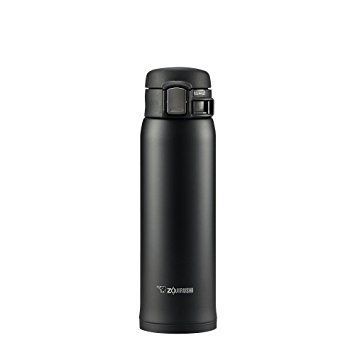 If it weren't for the price tag Zojirushi SM-SA48-BA Stainless Steel Mug is one of the best coffee mugs for travel.
Overall price to performance ratio was greater for Contigo otherwise this mug can easily tag the #1 crown in this list.
From the product page, you can see that it has received a lot of appraisal from the users and rated almost >4.5 by 4000+ happy customers.
Similarly, this coffee mug is also available in three different sizes i.e 12 ounces, 16 ounces and 20 ounces. Choose the one that satisfies your needs.
This coffee mug comes with 5 years of warranty on heat retention capability. It is available in 7+ different colors. The best thing about this mug is its stunning look and overwhelming design.
If you can live with the fact that this mug is costlier than the previous one then this would be a perfect choice.
Correct me if I am wrong :D
Pros
Amazing Heat Retention Capacity.
5-Year Warranty
Several Color and Size Options.

If you are looking for the best coffee mug that can keep your coffee hot for more than 7 hours and cold for 18 hours then there is no need to scroll down further. Thermos Stainless King is the way to go.
Most probably this is the only mug that can retain so much heat for the most time. And the dedicated handle to the mug ensures easy handling and that's what I love the most about it.
It has a vacuum insulated stainless steel wall just like any other mug bug I think it is of superior quality than the most.
It has a lockable seal which ensures that your coffee or drink does not get spilled in a long rough journey.
As stylish as it looks there are still 6+ different colors that you can choose from. Kindly note that I am talking about 16-ounce travel mug here.
Pros
Brand Reputed WorldWide.
Eye Catchy Design
Amazing Heat and Cold Retention.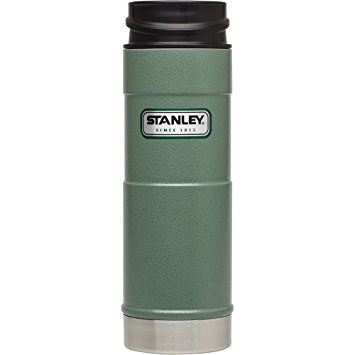 From the image, you can tell that it looks like is one of the old school mugs. Luckily it's the modern button activated lid.
This is what makes it easier for one hand use. It is made up of stainless steel which will not rust in a long period of usage and it is naturally BPA-free.
The vacuum insulation combined with that thermal lid can keep your drinks hot/cold for 7 hours and iced for almost 30 hours.
Also, you will not have to worry about the durability of the mug because if anything goes wrong then most probably you can get it covered under the lifetime warranty provided by Stanley.
The coffee mug is available in three different sizes 12oz, 16oz and 20oz and luckily available in several different colors.
Pros
Button Activated Lid.
BPA-Free.
Iced for 30 Hours.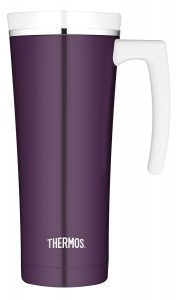 Here Themos again is taking up another spot in the best coffee mug for travel. It has double insulated walls just like the previous one which makes is durable enough to hold heat for 5 hours and cold for around 9 hours.
It is one of the bestsellers on Amazon which clearly shows that it is popular among the coffee lovers.
Unfortunately, there is a limited number of size and color options available which may be a bummer for design enthusiast.
Just like the previous thermos mug it also has a handle which makes it easier to carry around and also for one hand use.
Grab one now before it runs out of stock again!
Pros
Reputed Brand WorldWide.
Several Color Options
Double Insulated Walls.
Cons
Cheap Feeling Design.
Frequently Runs Out of Stock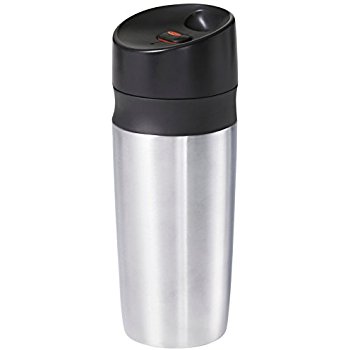 OXO Good Grips Double Wall Travel Mug looks like a simple and sober coffee mug but don;t be fooled by its look.
It has many neat tricks rolled under the sleeves.
The first one being the durability, that means most probably it won't get critically damaged on accidental drops and is not a scratch magnet.Just like every other coffee mugs listed here its silicone seals ensure that there is no leaking and spills.
It is available in several classic colors and two different sizes 18oz and 22oz. Let us know what you think about this mug?
Pros
Very Durable.
Two Different Size Options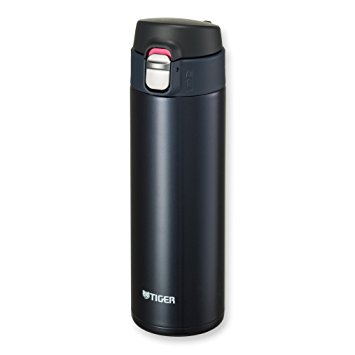 Similar to the OXO Good Grips mug, this Tiger MMJ-A048 is a pristine travel coffee mug that you can get this year.
The one-click button lock system ensures that your drinks and coffee don't get spilled anywhere.
From the image, you can see that the design is very sleek. Also, it is lightweight and the polished interior walls make it harder for the drinks and coffee to leave an odor.
And hence a little more towards being hygienic.
This coffee mug is available in three sizes and a total of four colors. So go grab one now!
Pros
Sleek Design.
Lightweight

Other Worthy Alternatives: 
So that was all the coffee mugs that I have ever encountered in my life. Let me know what you think in the comment section below. If you this I have missed something on the list, let me know so that others can make their purchase decisions wisely.
Thank You!